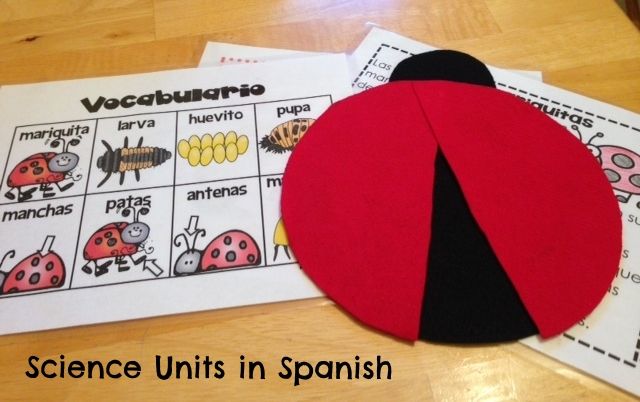 If you have never checked out the site,
Teachers Pay Teachers
, hop on over there to see what is available for Spanish teachers. Teachers Pay Teachers is a site where you can buy materials made by other teachers. I have found several teachers there who sell Spanish unit studies for the elementary level. The units are not expensive. Most of them are around five to eight dollars. I love that I don't have to recreate the wheel! I am planning this summer and in the fall to use some of these units as a break from our regular Spanish lessons. Not only will my students be learning Spanish, but we will get to explore science a bit! I am so excited!
Here are the units I am looking forward to using...
Ladybugs
(which is part of what you see in the above photo)
Butterflies
Frogs
(I have already been using this unit. Love it!)
The Five Senses
Pumpkins
Polar Animals
Tropical Jungle
Landforms
Weather and Seasons
Insects